Follow us!
We welcome visits and exchanges in our social media channels. On twitter under @succow_stiftung or on youtube.
Interview, background, exclusive story
Do you need to arrange an interview appointment or background knowledge from experts? You would like to report on an expedition to deserts devoid of people or climb knee-deep into the peatland with us? You are only an e-mail away - write to simone.kagemann[at]succow-stiftung.de!
Press distribution list
We will be happy to inform you about the latest press releases and news from the Succow Foundation. If you are interested, please send your contact details to simone.kagemann[at]succow-stiftung.de. Your data will of course be treated confidentially.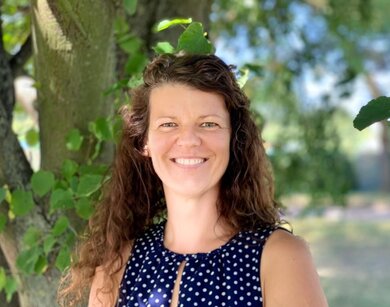 Simone Kagemann
Expertise: Public relations, marketing, event organisation
Projects/field of work: Administration
Media reporting on the Succow Foundation
Deutsche Welle, 22.03.2021
Albanien: Kampagne für den ersten "Wildflusspark" Europas
Riverwatch, 19.03.2021
Alternative Nobel Prize Winners support Vjosa National Park
Albania Daily News, 16.03.2021
German ecologist letter to rama and eu vjosa river a gift for all europe
Tiranapost, 16.03.2021
Vjosa is a gift for all of Europe! The German ecologist writes a letter to Rama and a request for the EU
Hoffmann und Campe Verlag GmbH, 01.03.2021
Buch "Liebe Erde" - 33 Briefe, um unsere Welt zu schützen
Deutschlandfunk, 12.02.2021
Kasachstan bemüht sich um die Reste des Aralsees
Die Stiftung, 03.02.2021
Succow-Stiftung bleibt in Familienhand
Deutschlandfunk, 02.02.2021
Wichtig für Wasserversorung und Artenvielfalt: Tag der Feuchtgebiete
Naturwald Akademie, 28.01.2021
Der Holzweg - Wald im Widerstreit der Interessen
Berliner Zeitung, 26.01.2021
Tochter von Michael Succow übernimmt die Leitung seiner Stiftung
Naturschutz und Landschaftsplanung - Zeitschrift für angewandte Ökologie, 25.01.2021
Generationenwechsel in der Succow Stiftung
SPIEGEL, 18.01.2021
Klimaschützer stellen sich gegen Schwesig
NDR, 14.01.2021
Umweltverbände geben Pipeline-Stiftung einen Korb
Junge Welt, 05.10.2020
Retter des Tafelsilbers
ZDF, 03.10.2020
Heute Journal: Nationalparkprogramm der DDR
Wiener Zeitung, 02.10.2020
Ein grünes deutsches Wendewunder
ZDF, 30.09.2020
Mittagsmagazin: Tafelsilber der Einheit
Bundesverband Deutscher Stiftungen, 28.09.2020
Gesunde Ökosysteme, gesunde Nahrung: Wir brauchen Beispiele des Gelingens​​​​​​​
Taz, 14.09.2020
Naturschutz auf den letzten Drücker
ntv, 12.09.2020
Nationalparkprogramm rettete Naturschätze
Sächsische Zeitung, 12.09.2020
Sächsische Schweiz - das gefährdete Paradies
Schweriner Volkszeitung, 11.09.2020
Der Lobbyist der Lerche
Videokolumne "Hirschhausen zu Haus", 14.08.2020
Der Mann und das Moor - Michael Succow
Stern, 13.08.2020
Der Mann und das Moor - Eckart von Hirschhausen trifft Umweltbewegungs-Ikone Michael Succow
Heinrich Böll Stiftung, August 2020
Dossier: 30 Jahre Nationalparkprogramm
Stiftungswelt, 08.04.2020
Multitalent Moor
Nürnberger Nachrichten, 23./24.02.2020
Hoffungsvoll verliebt in die Natur
ANliegen Natur, 28.01.2020
Moorlandschaften in Bayern - Ein Blick von außen
Berliner Zeitung, 11.01.2020
Das gute Erbe der DDR
VAN, 27.11.2019
Die Nieren der Erde