Michael Succow
Michael Succow was born as a farmer's son on April 21st, 1941 in Lüdersdorf in Eastern Brandenburg. On the farm he had to tend the sheep. He began writing down his nature observations at the age of 13. By now he has completed twelve diaries testifying to the former biodiversity in cultural landscape. During his youth, a deep friendship to the pioneers of Eastern German nature conservation, the Kretschmanns in Bad Freienwalde, developed. According to his interest, Michael Succow studied biology at the University of Greifswald from 1960 to 1965. However, he had to give up his position as scientific assistant in the times of "Prague Spring" and had to "prove himself in production". From 1969 to 1973 he worked as a site explorer with the "VEB Meliorationskombinat Bad Freienwalde" with the goal to develop new sites for agricultural intensification. Nevertheless, he could finish his dissertation in 1970 and earned a doctorate at the University of Greifswald. From 1974, he worked as a research assistant at the Academy of Agricultural Studies of GDR.
Several times he was denied returning to university. Voluntary commitment in nature conservation and environmental protection within the framework of GDR's "Kulturbund" played an important role in his life during that time. In January 1990, Michael Succow became Deputy Minister for Protection of Nature and Environment and Water Management, after the citizens' movement had demanded a ministry for nature protection already in 1989. Michael Succow was in charge of protection of natural resources and land use planning - new policy fields. In this function he succeeded in initiating the so-called "national park programme", together with friends he could win for the ministry. In March 1990, already nearly 12% of GDR territory could be provisionally secured als protected areas. It were mainly former state hunting grounds, border security areas and military training grounds. Until reunification, almost half of this territory was included in the reunification treaty as biosphere reserves, national parks and nature parks of a new kind with own administration, and thus definitely secured. In the newly founded federal states, the governments managed to set up protected areas for the remaining provisionally secured areas. In 1997, Michael Succow was awarded the Right Livelihood Award for this accomplishment. In 1999, he founded the Michael Succow Foundation for the Protection of Nature. To this day, Michael Succow is active in international and national nature conservation, mainly promoting the establishment of biosphere reserves and a sustainable, ecologically oriented agriculture.
Prof. em. Dr. Michael Succow
Founder of Michael Succow Foundation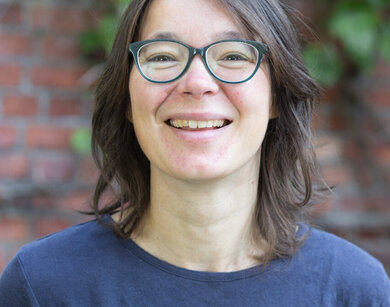 Verena Seitz
Personal speaker of the founder
| | |
| --- | --- |
| 1965-1969 | Research assistant at the University of Greifswald's Institute of Botany |
| 1968 | Refusal to demonstrate support for Warsaw Pact invasion in Prague; therefore in July 1969 resignation from university. |
| 7/1969-12/1973 | Location explorer, later on head of department with the land improvement state holding company Bad Freienwalde. |
| 1970 | Dissertation on "The vegetation of the riverine fens in Northern Mecklenburg and their anthropogenic transformation", graduation with "summa cum laude". |
| 1973 | Expert assignment as soil scientist in Mongolia for several months. |
| 1974-1990 | Research fellow at the Department of Soil Science at the GDR's Academy of Agricultural Science. |
| 1981 | Defence of habilitation thesis on "Landscape ecological characterization and typification of the GDR's peatlands" at the Academy of Agricultural Science. |
| 1984 | Facultas docendi at the TU Dresden for Landscape Ecology and Landscape Planning. |
| 1987 | Appointment to a professor of the GDR's Academy of Agricultural Science. |
| 1987-1989 | Repeated assignments in Ethiopia to develop land use projects on behalf of GDR consultancies. |
| 15.1.-15.5.1990 | Deputy Minister for Nature Conservation, Ecology and Water Management of the GDR, following the urge of the civil rights movement; in charge of ressource protection and land use planning (result: the GDR's national park programme is initiated, as well as approaches to ecological agriculture/land use). |
| 6/1990-2/1991 | Visiting professor for Applied Ecology at the TU Berlin. |
| 1990/91 | Project management for a national park programme in Georgia on behalf of WWF International. |
| 3/1991-10/1992 | Consultant of Matthias Platzeck, Minister for the Environment in Brandenburg, and director of the nascent office for major natural reserves with the government of Brandenburg |
| 10/1991-10/1992 | Substitute at the University of Greifswald's Chair of Ecology. |
| 10/1992 | Appointment to the Chair in Geobotanics and Landscape Ecology and as Director of the University of Greifwald's Institute of Botany and Botanical Garden. Acquisition of four endowed professorships and from 1996 development of the international and interdisciplinary study programme Landscape Ecology and Nature Conservation. Research on peatlands, landscape ecology and nature conservation in Germany and abroad. That means (from 1990) work in transition countries of the East, Mongolia and China to initiate large scale nature conservation projects: UNESCO World Natural Heritage regions in Kamtchatka, in the Lena Delta and in Karelia, UNESCO biosphere reserves in Kyrgistan, Kasachstan and Usbekistan, and national parks in Mongolia, Georgia, Russia and Belarus. Assistance to implement a national park programme in Aserbaidschan since the Michael Succow Foundation for the Conservation of Nature has been founded. |
| 06/2006 | The Institute of Botany and Botanical Garden is renamed to Institute of Botany and Landscape Ecology & Botanical Garden |
| 31.10.2006 | Retirement, but continues to work for nature conservation within the Michael Succow Foundation. He continues to cooperate with "his" university and in particular with the department of biology. To this aim, a cooperation agreement between university and Michael Succow Foundation has been signed. |
For too long, humans have fought against nature. We have used it like a quarry, have lifted ourselves above it, we want to dominate it. And now that we have caused immeasurable damage and irreversible losses, we experience a slow sense of discomfort, even compassion. But foremost we feel a sense of worry - worry about our own future, accompanied by doubt. Who is ultimately going to prove stronger, who will be victorious? Whither is this project "humanity" bound? Are we a project with an uncertain ending? How far can we humans remove ourselves from nature and exceed its carrying capacity before we suffer the consequences?
In this new millennium in human history we must finally understand that we can no longer act as nature's rulers, exploit and destroy it. Instead, we must find peace with nature, we need to recognise its role as Creation. We must strive to coexist with nature, not squander its precious resources. We need to finally realize that we are an integral part of Earth's fragile ecosystem.
I consider it my most pressing task to counteract the anthropogenic global changes in the ecological balance and the destruction of biodiversity! Again and again, on too large a scale, we have turned pristine, untouched and diverse natural ecosystems into worn-out, exhausted landscapes all over the world. As a result the preservation of ecosystem functionality, which ultimately forms the basis of our own existence, must be given top priority in all aspects of utilisation and exploitation of nature.
This also forces us to practise economic activities in accordance with nature – sustainable use. An important first step is the absolute protection of all natural areas as yet untouched by humans – preservation. The time has come for the long overdue validation of ecological services!
To call attention to nature, to realise its magnificence, its uniqueness and its vulnerability – to increase our awareness of these issues is a major goal of my foundation. The preservation of nature is not a luxury but one of the most important social services to ensure the continuation of human society. Let us give nature room and time to grow, and let us practise preservation and sustainability – for the sake of our own future.
Awards
| | |
| --- | --- |
| 2019 | Honorary Doctorate at the Western Caspian University, Baku |
| 2015 | Prize of the German Federal Environmental Foundation (Deutsche Bundesstiftung Umwelt) |
| 2015 | Hans-Carl-von-Carlowitz Sustainablity Prize, category "national" |
| 2015 | Federal Cross of Merit |
| 2012 | Honorary Senatorship of the University for Sustainable Development in Eberswalde |
| 2011 | Tourism Prize Mecklenburg-Western Pomerania |
| 2011 | Honorary Member of the "International Mire Conservation Group" |
| 2011 | Honorary Member of the Botanical Association of Berlin and Brandenburg |
| 2006 | Honorary Member of the Society for Ecological Restoration International |
| 2006 | Rubenow Medal of the City of Greifswald |
| 2005 | C.A. Weber Medal of the German Association for Peatland Research (DGMT) |
| 2005 | Order of Merit of the State of Brandenburg, "Red Eagle Order" |
| 2004 | Honorary Professor of the Kyrgyz Agricultural University in Bishkek |
| 2001 | Order of Merit of the Federal Republic of Germany |
| 2001 | Golden Tree – Ecological Award of the Foundation for Ecology and Democracy e.V. |
| 2000 | URANIA Medal for special merits in scientific education |
| 1997 | Right Livelihood Award in Stockholm; the prize represented the financial basis for the Michael Succow Foundation for Nature Conservation. |
| 1992 | Binding Prize for Nature and Ecology in Vaduz |
| 1992 | Bruno H. Schubert Prize in Frankfurt/Main |
| 1991 | Hans Klose Prize of the Foundation F.V.S. Hamburg |
| 1990 | German Cultural Prize 1990 for the national park project "Unteres Odertal" ("Lower Odra valley", German-Polish national park) |
| 1990 | Lina Hähnle Medal of the German Nature Conservation Association (NABU) |
Board memberships and Voluntary Commitment since 1990
| | |
| --- | --- |
| 1990-2003 | Vice president of NABU Germany (Nature and Biodiversity Conservation Union) |
| 1991-2003 | Full member of the German Council for Land Management |
| 1991-2018 | Appointment to the German national committee "Man and Biosphere", 1992-1996 Chairman of the sub-committee on biosphere reserves |
| 1993-1996 | Member of the German government's Advisory Council on the Environment, deputy chairman |
| 1993-2006 | Member of the Michael Otto Foundation's Board of Trustees |
| 1994-2000 | Member of the Foundation Save our Future's Scientific Advisory Board |
| 1994-2015 | Member of the Advisory Board of the Highest Environmental Authority in Brandenburg (1994-1999 Chairman) |
| 1995-2015 | Board Member of NaturSchutzFonds (Nature Conservation Fund) Brandenburg |
| Since 1999 | Chairman of the Foundation Board of the Michael Succow Foundation for the Protection of Nature |
| 1999-2006 | Permanent member of the Scientific Advisory Council and the Peatland Advisory Board of Mecklenburg-Western Pomeranian's Ministry for the Environment, Foundation Board member of the Foundation for the Environment and Nature Protection Mecklenburg-Western Pomerania |
| 2000-2006 | Chairman of the section 5 "Nature conservation and land use planning" of the German Association for Peatland Research (DGMT) |
| 2003-2013 | Member of the German Federal Foundation for the Environment's Board of Trust |
| 2003-2016 | Chairman of the Board of Trustees of NABU Germany (Nature and Biodiversity Conservation Union) |
| 2004-2006 | Member of the University of Greifswald's High Senate |
| Since 2007 | Board Member of the Northern German Foundation for the Environment and Development (Norddeutsche Stiftung für Umwelt und Entwicklung, NUE) |
| Since 2017 | Member of the Transfer Council of Eberswalde University for Sustainable Development |