Azerbaijan
Supporting Azerbaijan and Iran in the transnational expansion of the Hyrcanian Forests World Heritage Site
The Caspian Hyrcanian forests extend from the south of Rep. of Azerbaijan through IR. Iran for approx. 900 km. The largest part of these forests are in Iran, a small part in Azerbaijan. The variety of elevations, the abundant rainfall, and the presence of old growth forests give these forests an unusual richness of biota. This area preserves many endemic plants species, relics of the tertiary period which were not affected by Pliocene and Pleistocene glaciations. Following undertaking serial nomination of the Hyrcanian Forests in Iran which was successfully inscribed in the 43rd meeting of the World Heritage Committee in July 2019, both Azerbaijan and Iran encouraged a new project to cooperate in extending the site to cover the rest of these ancient forests.
Hyrcanian Forests
Supporting Azerbaijan and Iran in the transnational expansion of the Hyrcanian Forests World Heritage Site
Location: Republic of Azerbaijan, Islamic Republic of Iran
Duration: 01.2020 - 12.2021
This proposed project aims to provide technical support to Azerbaijan to formulate the nomination dossier, advise Iran on fulfilling the requirements of the World Heritage Committee set out in Decision 43COM 8B.4, as well as to advise both countries to realize the World Heritage Committee's recommendation for the expansion and development of a joint management. The project enables enhanced exchange between the relevant organizations and representatives of the "Hyrcanian Forest" World Heritage Site in Iran and the potential expansion areas in Azerbaijan. It also provides international expertise and knowledge sharing and thus makes a significant contribution to the success of the planned expansion nomination. Elaboration and establishment of the essential structures for a common cross-border management and the continuous cooperation between the individual parts of the future transnational world heritage site is among the most ambitious and imperative expected achievements during this project.
This project is funded by the German Federal Environment Ministry's Advisory Assistance Programme (AAP) for environmental protection in the countries of Central and Eastern Europe, the Caucasus and Central Asia and other countries neighbouring the European Union. It is supervised by the Federal Agency for Nature Conservation (BfN) and the German Environment Agency (UBA).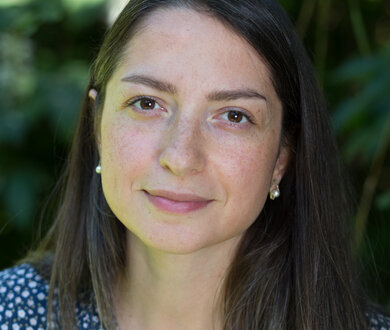 Contact person