Oman
Analysis of potential for Biosphere Reserve and sustainable tourism development in selected natural sites
Currently, land and natural resource utilisation in Oman is intensifying with potential threats for the maintenance of many ecosystem services. Biosphere reserves as recognised models and learning sites for sustainable development (ESD) can play a significant role for testing proven and developing adapted approaches for alternative sustainable income in the Sultanate of Oman, in order to sustain rural livelihoods and to decrease the pressure at natural ecosystems.
Oman does not - so far - have established biosphere reserves. However, biosphere reserves could serve as an innovative instrument to establish sustainable nature tourism as source of revenue, in-country and from abroad. Participation of local communities into sustainable tourism conceptualization and implementation has proven to be means for local income generation.
The analysis of potential for the establishment of first biosphere reserves in Oman is the first step in working towards this model. Within this framework, two areas, Al Jabal Al-Akhdar Landscape Reserve in the Hajar Mountains and Jabal Samhan Nature Reserve in Dhofar, Southern Oman, were analyzed for their potential as a biosphere reserve. Both are suitable in principle, although implementation in the Al Jabal Al-Akhdar Landscape Reserve is probably possible more quickly, which is why it was prioritized.
Oman
Protected areas: Al-Jabal Al-Akhdar Natural Landscape Reserve, Khor Kharfout Archaeological Reserve
Location: Sultanate Oman
Duration: 03.2022 - 03.2023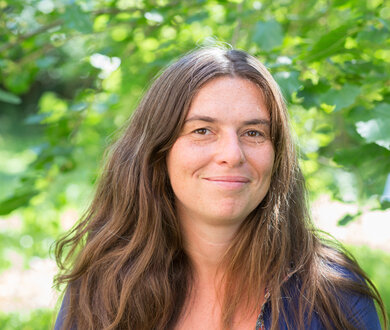 Contact person