Myanmar / Indawgyi Lake
Sustainable regional development, participatory management of natural resources and empowerment of the civil society in rural areas through biosphere reserve development at Lake Indawgyi
Lake Indawgyi and its region in Northern Myanmar are the basis of life for approximately 50,000 people which makes it a wetland of international as well as biodiversity conservation importance. The population of Lake Indawgyi is heavily dependent on the region's natural resources. Also through the political opening of the country the use of resources is changing which leads to an ever greater degradation of forests, fish stocks and water.
From 2014-2016, the Succow Foundation, together with its partner Fauna and Flora International (FFI), carried out a project to nominate Lake Indawgyi as a biosphere reserve. Processes for participatory protected area management, sustainable land use and democratization of resource use were initiated. In 2017 Lake Indawgyi was recognized by UNESCO as a biosphere reserve.
In the project at hand, together with our partner FFI and the local civil society groups, we are now promoting a further development and extention of these processes. Near-natural forest management, cultivation of firewood from local species and agro-forestry increase the forest proportion on degraded forest areas in the buffer zone. As rice cultivation is a key to both the ecology of the lake and the livelihood of the population, we support rice farmers in converting to organic cultivation, certification and development of value chains. We also promote the construction of small wastewater treatment plants and village waste management. This reduces the nutrient input into the lake and preserves habitats for water birds such as Sarus cranes and Asian gill-billed storks.
In order to add value through international tourism, we promote community-based ecotourism, e.g. by developing a community lodge and training courses to professionalize local ecotourism groups. Together with village fishery committees and the fisheries authority, we have developed the participatory regulation of fisheries and continue to accompany their implementation process. Throughout the project, the focus is on the development of local civil society organizations such as community forest associations, ecotourism groups and organic farming associations to develop strong partners in the management of the biosphere reserve. In addition, we also advise partners on the national level in the further development of their biosphere reserve strategy.
Sustainable regional development, participatory management of natural resources and empowerment of the civil society in rural areas through biosphere reserve development at Lake Indawgyi
Location: Indawgyi Lake, Myanmar
Duration: 11.2019 - 10.2022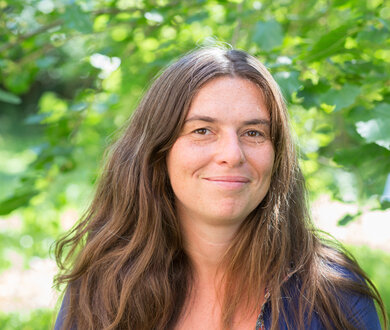 Contact person