Marion Dönhoff Fellowship
Research for understanding and critical independence – in the spirit of Countess Marion Dönhoff
Within the Marion Dönhoff Fellowship programme the Succow Foundation offers young conservationists, scientists and activists from countries of the post-Soviet region and Central Asia a study or research stay in Germany.
The journalist Marion Gräfin Dönhoff has always criticized the dark sides of capitalism and the consequences of unlimited growth on nature and mankind. She has also advocated cooperation with the countries in today's post-Soviet region and the promotion of young people. three themes that coincide with the commitment of the Succow Foundation.
The Marion Dönhoff Foundation therefore funds a fellowship programme of the Succow Foundation: It supports open and critical debates in the areas of environmental journalism, political ecology and sustainable development.
The Marion Dönhoff Fellowship at the Succow Foundation sponsors persons and organisations involved in these areas in former Soviet countries. In the spirit of Marion Dönhoff the aim is to strengthen proactive behaviour and individuals' awareness to be jointly responsible for common welfare.
The integration of human rights-related issues into the environmental dialogue is explicitly sought.
During their stay in Germany, the fellows are to work on a topic of their own choice in accordance with the programme's goals independently but with the support of the Succow Foundation.
The results of the stay and of their research are to be published afterwards. The publication is part of the funding conditions
Focus
Promoting the critical analysis and debate about issues relevant for sustainability and the environment

Supporting a critical East-Western dialogue on environment and sustainability

Fostering the media debate on these issues

Supporting regional and international networks
The fellowship is aimed at post-graduate students with professional experience as well as activists of civil society networks and groups from the fields of environmental journalism, political ecology and sustainable development from the following countries: Armenia, Azerbaijan, Belarus, Georgia, Kazakhstan, Kyrgyzstan, Uzbekistan, Turkmenistan, Tajikistan, Russia, Republic of Moldova, Ukraine, Estonia, Latvia, Lithuania

Applicants should be between 25 and 38 years old. A good written and spoken knowledge of English or German is required. In individual cases and if the applicant(s) is/are highly qualified, applications in Russian can be accepted.

The fellowship lasts up to five months for a study and work stay in Germany. Up to four individuals are sponsored annually.

In addition to the Succow Foundation in Greifswald, the fellows will be assigned to up to two other places. The Succow Foundation endeavours to provide contacts and the organisation on site.

Applications should on first July and first of January of each year.

The application documents (all in English or German) must include the following:

Letter of motivation (one page)
Project description of the topic to be worked on (maximum three pages)
Curriculum vitae
Proof of language skills
Copy/Scan of the passport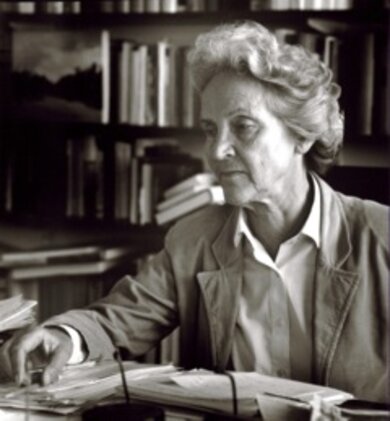 Funding for postgraduate scholars with professional experience and civil society activists in countries of the former Soviet Union
Thematic fields: Environmental journalism, political ecology, sustainable development - critical analysis, East-West dialogue.
Journalistic engagement: Marion Dönhoff Fellowship Working Papers are published regularly