Romincka Forest (Kaliningrad region, Russia)
Romincka Forest – preparations for the establishment of a biosphere reserve in Kaliningrad Region (Russian Federation)
The Romincka Forest is a glacial stamped hilly landscape in the border area between Kaliningrad Region of the Russian Federation, Poland and Lithuania. It spans one of the biggest undivided lowland forests in Central Europe. In 2012, the central part of the forest landscape on the Russian side was declared as Regional Nature Park "Wystinets". It excludes the more densely populated peripheral areas of the hilly landscape. However, these areas offer great potential for near-natural management, for example sustainable tourism or organic farming. The integration of these sectors can foster the protection of the natural environment of the Nature Park.
Against this background, the Succow Foundation supports Russian stakeholders, in particular the Nature Park "Wystinets", with the nomination of the Russian part of Romincka Forest as UNESCO biosphere reserve.
Romincka Forest
Preparations for the establishment of a biosphere reserve
Location: Russia (Kaliningrad region)
Duration: 10.2018 - 12.2021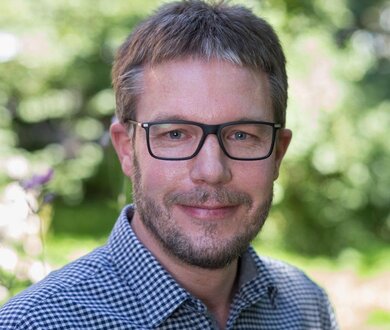 Contact person
The project aims to generate the following results:
For each of the three functions of the biosphere reserve (conservation, development and logistic support) objectives and mission statements developed in a participatory manner.
Concepts for zonation, management and governance of the biosphere reserve and its integration into the World Network of Biosphere Reserves available.
Awareness and acceptance of the planned biosphere reserve increased through target-specific measures.
Partners for the project implementation are BTE Tourism and Regional Consulting and the Russian Nature Park "Wystinets", in close cooperation with the Ministry of Natural Resources and Ecology of Kaliningrad Region. The project outputs will provide a basis for the preparation of the nomination form for the official designation of the biosphere reserve under the UNESCO's "Man and Biosphere" Programme.
The project is preceded by various preparatory work by the Michael Succow Foundation in Kaliningrad Region. Within a feasibility study (2007-2008, support by DBU) the framework conditions for the establishment of a protected area on the Russian side of Romincka Forest were examined. After a positive assessment, a second project period (2009-2011, support by DBU) followed aiming in the development of a concept for a protected are for the Russian part of Romincka Forest. This concept was the basis for the establishment of the Nature Park "Wystinets" in January 2012.